☑ Want to learn how to crochet?
☑ Don't want to waste time scrolling through endless YouTube videos?
☑ Want to learn how to read written crochet patterns so more patterns are open to you?
What you need is a class focused on the foundations of crochet, not just a bunch of random tutorials. That's why I've developed this course to truly teach about crochet.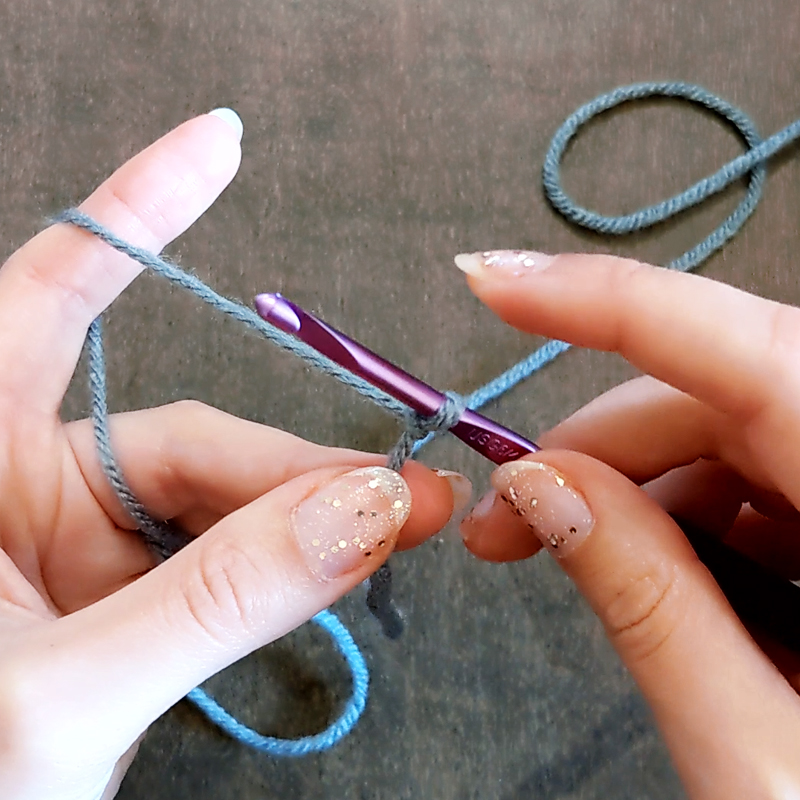 Learn the basics
You'll learn about yarn, tools, and other supplies, along with in-depth tutorials on how to hold your yarn, basic stitches, and more!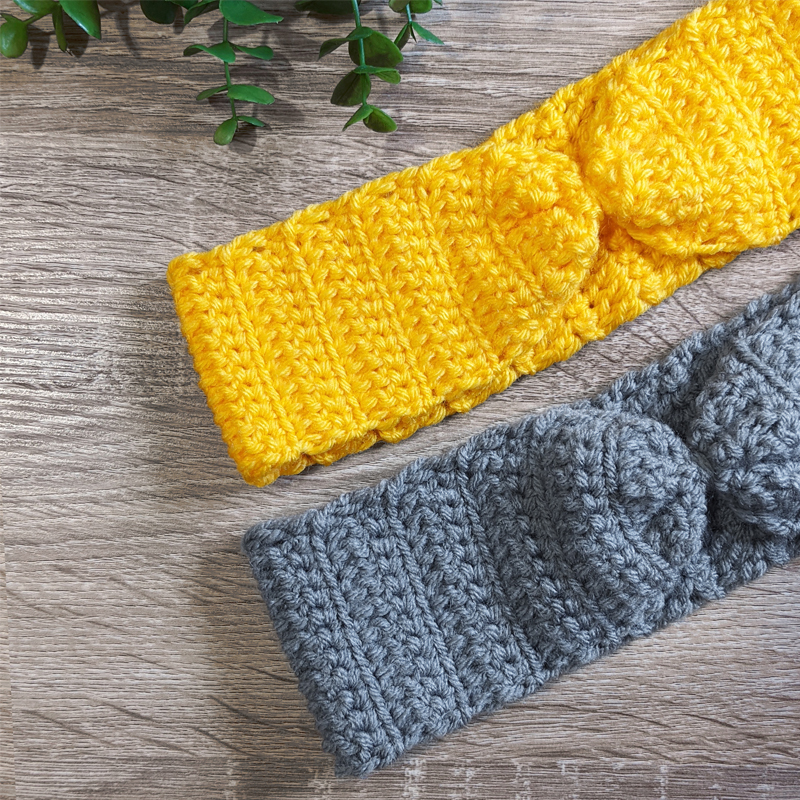 Make a headband
Once you've got a grip of the basics, you'll use the knowledge you've gained to make an actual, wearable headband!
Learn to read patterns
You can follow along to any old video tutorial, but if you don't learn how to read patterns, you can only ever follow along. In this course you'll also learn the basics of how to read a written crochet pattern, opening up the entire world of crochet to you!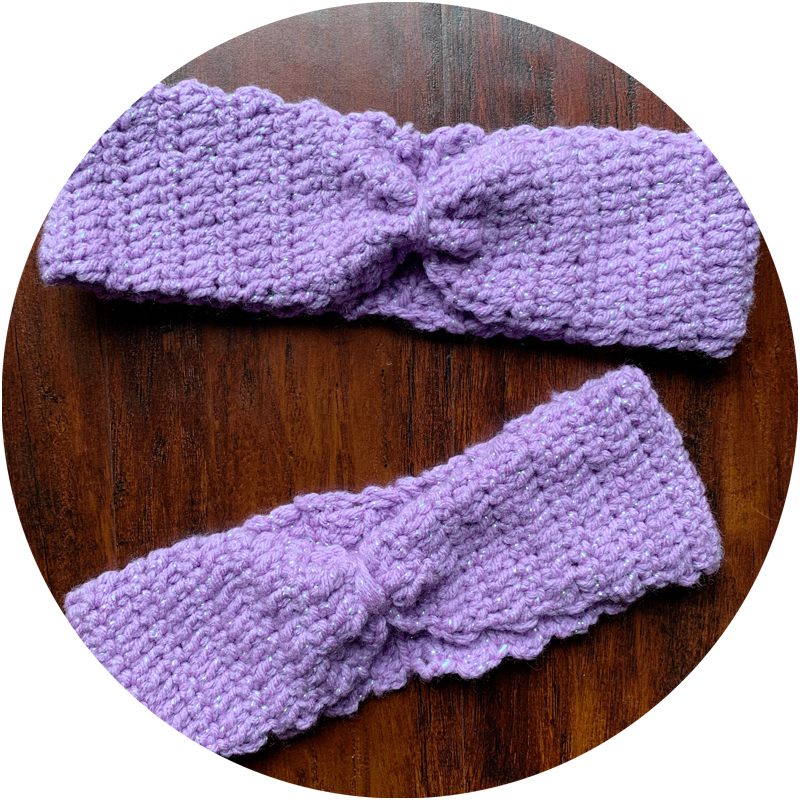 Would highly recommend this course to anyone who wants to learn how to crochet!!
"I loved this course! I'm a visual-learner, and as someone who's never crocheted before, these videos were easy to follow along with. I loved that I could slow them down if needed! She also has pdf's to follow as well, which is super nice. Would highly recommend this course to anyone who wants to learn how to crochet!!"
-Ashley J
Ashley enjoyed the course so much that she made a second, smaller headband for her daughter, immediately after finishing the first headband!
A clip from: Introduction to the class (your first lesson!)
Got questions? We've got answers!
Q: Can I learn to crochet from this class if I'm left-handed?
A: You've got 2 options.
You can learn how to crochet right-handed. There are many left-handed people who crochet right-handed!
Use the Chrome browser exclusively for this course, and download the VideoMirror extension. It will flip the videos horizontally, thus showing you the left-handed version! You'll just have to ignore when I say "right hand" or "left hand" during some videos, as it will be the opposite for you!
Q: I'm hard of hearing, does the class have closed captions/subtitles?
A: Yes, every single video has closed captioning! Click the little gear at the bottom right of each video to turn them on.
Q: Can you speed up or slow down the videos, the way you can on YouTube?
A: Yes! Click the little gear at the bottom right of each video to adjust the speed however you like. You can slow down the video to match your own speed, and fast learners can really turn up the heat!
Q: What if I need to redo a lesson because I'm struggling?
A: No worries, you can go back and replay every lesson as many times as you need! And I highly encourage you not to move on until you've mastered each lesson.
Still need convincing?
Take a look at what you can make after you've advanced both your crochet skills, and pattern reading skills:
But you can't get to this level without learning the basics, so you'd better start now!
Course Curriculum
Welcome
Supplies
All About Yarn
Crochet Hooks
Other Tools
Online Shopping List
Learn To Crochet
Slip Knots
Holding Your Yarn And Hook
Simple Stitches
Make A Headband
PDF Download
Headband Rows
Adjusting The Fit
Finishing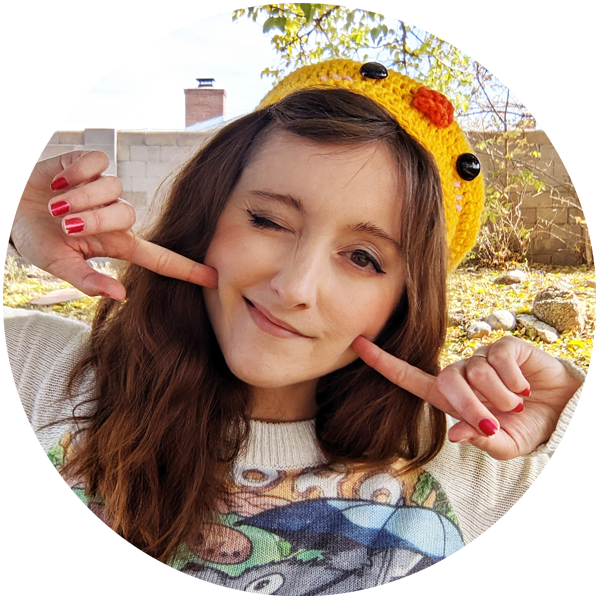 Your Instructor
Lisa Chayka
Lisa has been knitting and crocheting for over a decade. She's sold thousands of patterns online and loves to teach!
Check your inbox to confirm your subscription