Fox Pin Class
A super fun accessory for you to crochet! You don't have to make your fox a pin, your can make your fox anything you like with the right hardware! Attach a jump ring and it can be a keychain or necklace. Glue a magnet on the back and decorate your fridge or PC! Add a hair clip! Have fun with it!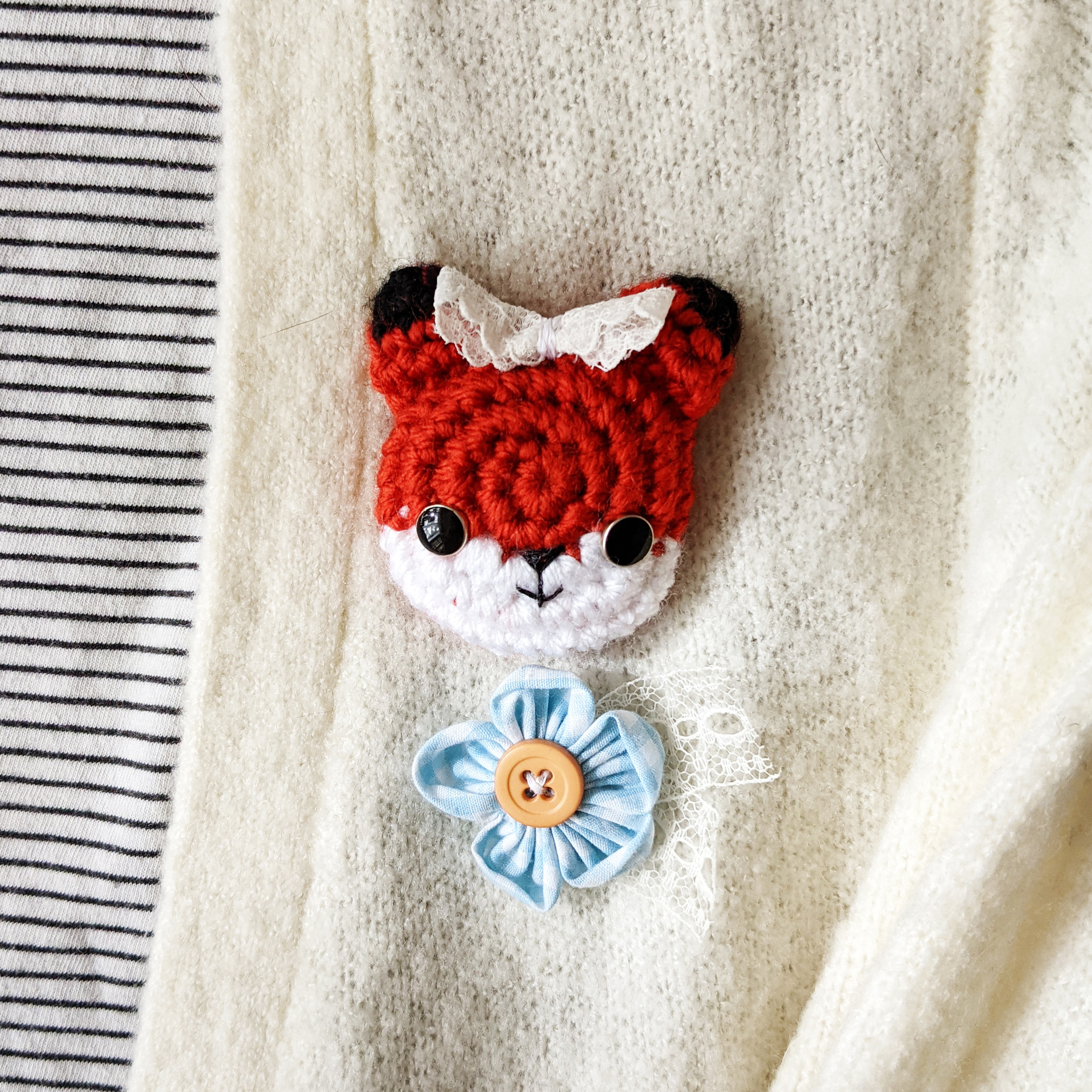 Perfect for cottage core
Pair it with a sweet lace flower pin on a cardigan!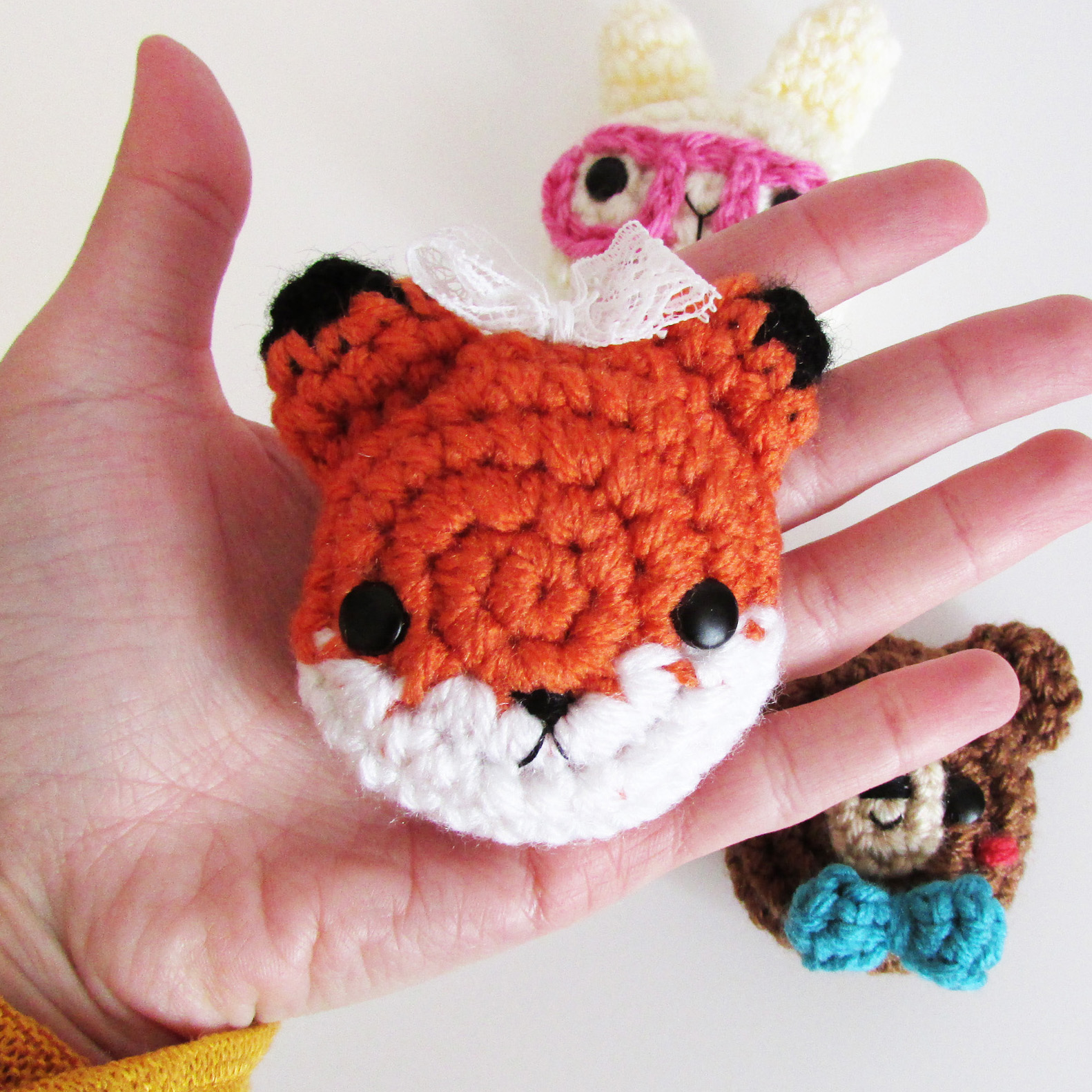 Change up the look with different eyes and expressions
You can create a totally one of a kind fox!
About this pattern
Crochet level: advanced beginner
The fox pin class is perfect for beginner crocheters who want to practice their skills a bit more. Our fox pin pattern uses a magic ring, single crochet, and slip stitches. You will need to know how to do all of these already, as well as a bit of light embroidery for the face. You will learn how to do an invisible color change, and how to sew pieces together, if you don't already know!
A written pattern is included for you to follow along with. We highly recommend you download and print it out, to improve your pattern reading skills!
Supplies Needed
Worsted (weight 4) yarn
4mm hook
Yarn needle
Scrapbooking brads or buttons for the eyes
Sewing needle & thread
Ribbon or lace
Stuffing
Specific details are provided to enrolled students!
Please note: unfortunately at this time, closed captions are not available for this class.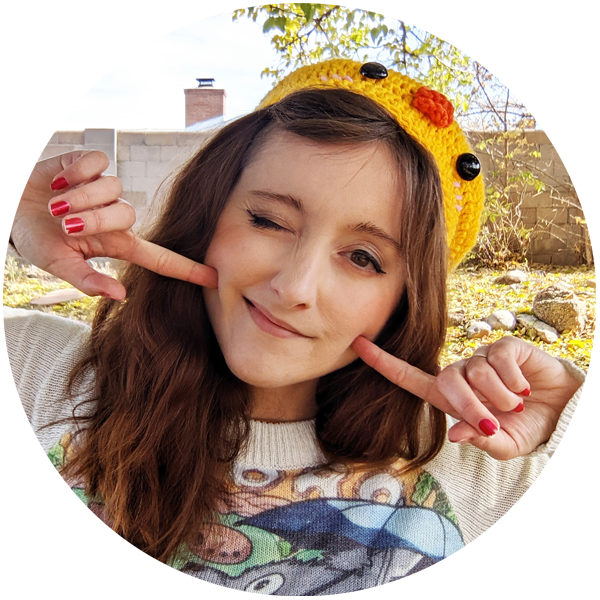 Your Instructor
Lisa Chayka
Lisa has been knitting and crocheting for over a decade. She's sold thousands of patterns online and loves to teach!